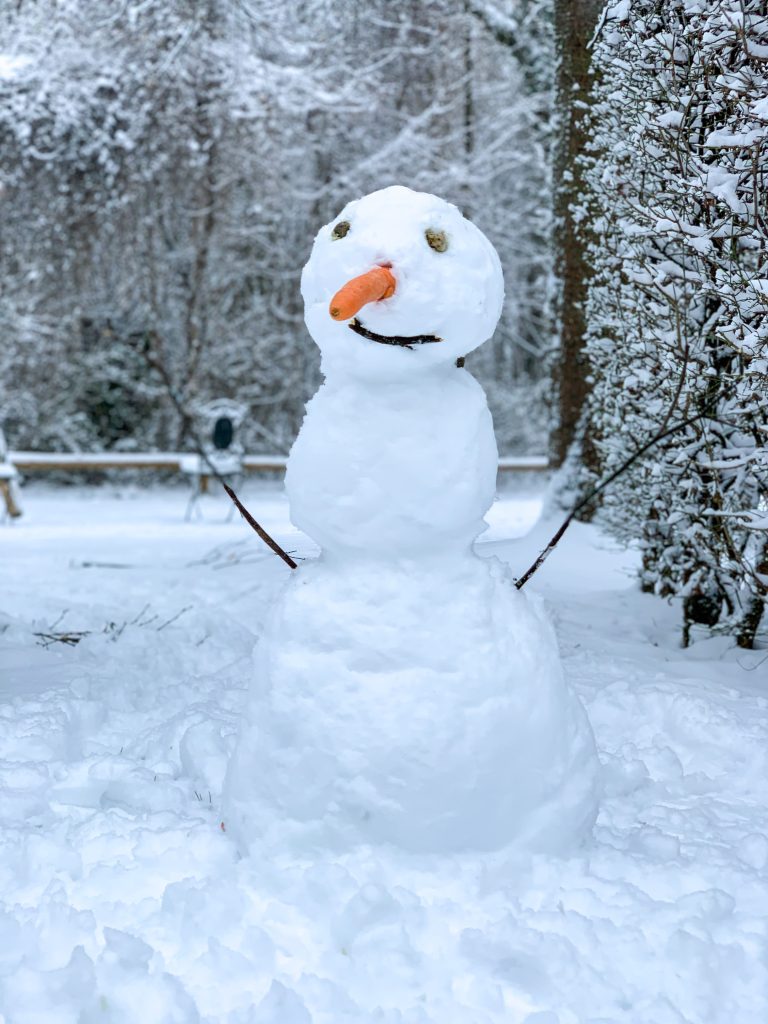 The Benefits
When children are outside, they are using their whole bodies to run, build, jump and climb. They are connecting with nature and developing an appreciation for the environment. Children have the space to safely take risks and assess their own strength and abilities. Now more than ever, with so much going on in the world, children need the outdoors to regulate their emotions and reduce stress and anxiety. They need to feel the calm outdoors and breathe in the fresh air, soak in that Vitamin D and boost their immune systems.
But, it's too cold outside!
A wise friend once said to me, "There's no such thing as bad weather, just bad clothing." We live in Canada and have the opportunity to explore the beauty of all four seasons. If we didn't go outside when it was raining, cold or snowing, we would be indoors for almost half the year! We do not want "bad" weather prohibiting children from doing something that is so good for them. Bundle up, dress in layers, grab some snow pants and get outside.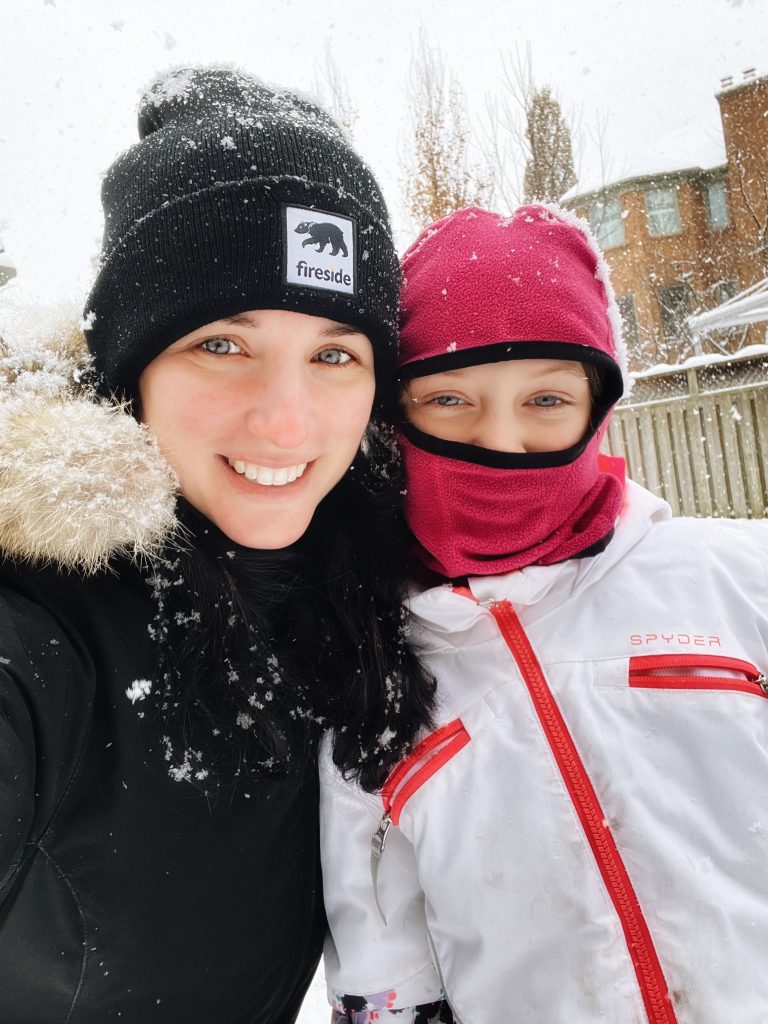 I have compiled a list of fun and engaging outdoor activities to try with your children this winter:
Scavenger Hunts are a great way to get kids outside because who doesn't like a good challenge? It also encourages children to really look and listen to nature. Here is a list of things to include in your winter scavenger hunt:

boot prints
animal tracks
snow shovel
Pine tree
bare tree
sled
icicles
snowflake
squirrel
twig
brown leaf
pine needle
frozen puddle
snow ball

You can either make a list on a piece of paper in writing or using pictures (depending on the age and reading levels of your children) and attach it to a clipboard for your child(ren) to hold while they complete the activity.
Have a 'tea party' or 'cook a fancy meal' in the backyard or the woods. Bring out some old pots and pans and some cooking utensils to spark imaginary play. Read The Tea Party in the Woods by Akiko Miyakoshi before heading outdoors to get your kids excited for the play!
Build a snow fort or an igloo which encourages children to work together, to problem solve and use critical thinking skills to build a sturdy fort or igloo.
Shovel the driveway which not only teaches children responsibility but also really works those muscles and gets kids moving.
Paint the snow. Just grab some spray bottles, add water and a few drops of food colouring.
Be a wildlife detective and discover which tracks came from what animals. Click here for more information.
Take those sensory bins outdoors. Grab a large Tupperware, add some snow, different tools to scoop, some bowls and a muffin tin and see what your children do with it.
After a big snowfall, head outside and see who can roll the biggest snowball?
Bring out those sand toys! Sand toys make for excellent toys in the snow and encourage role playing and imaginary play.
Make nature ice wreaths using items found in nature, a cake pan and water. For full details, check out my friend Rachael's instagram page. Her wreaths are beautiful and make for a really nice art activity outdoors.
Make a bird feeder for winter birds. Click here for some examples.
Go on a hike. Find a trail and explore the beauty that winter has to offer. Maybe even bring some snowshoes!
With your older kids, you may want to try a Glow Stick Hunt! It gets dark so early in the winter months so why not take advantage of it. Wait for a snowy evening, crack some glow sticks and hide them in the snow. Your kids will love digging in the snow for glowing treasures! You can purchase 100 mini glow sticks here.

Additional Resources
The Forecast Calls for Play – Feel Confident Outdoors No Matter the Weather
Child & Nature Alliance of Canada