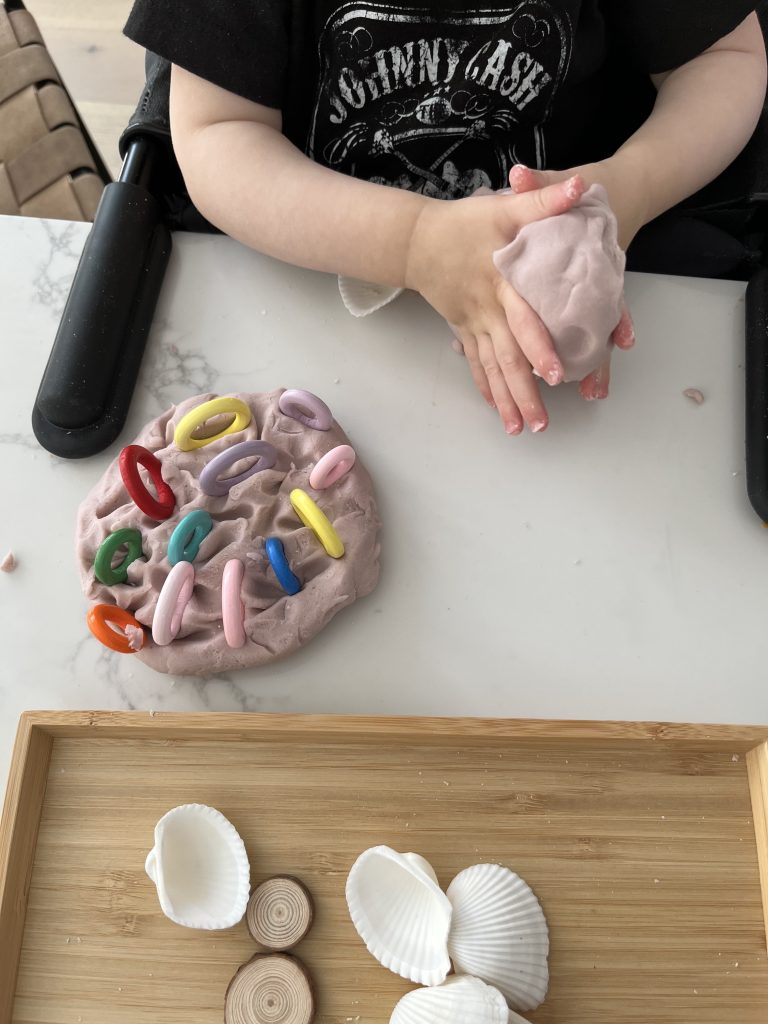 In all my years working with young children, I don't think I have a met a child who didn't love the play dough table! Why? Children get to use their imagination and creativity to mold and sculpt their play dough into anything they can dream of. They can roll it, squish it, smell it (scented play dough is the best!) and form it in so many ways. Not only is the experience fun, but children are experimenting, learning to share, building language, math skills, science skills, testing out different theories, all while developing the small muscles in their hands and fingers. Children can use play dough to form letters, numbers, shapes, animals, birthday cakes and so on. There are so many options!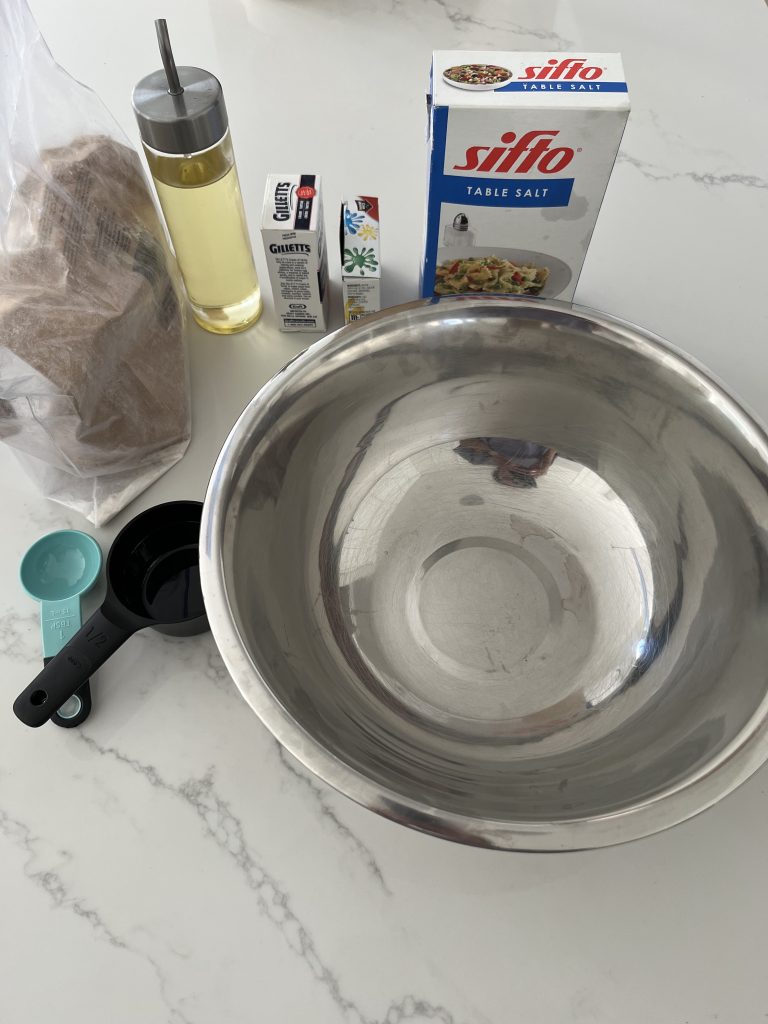 I found a simple play dough recipe from MotherCould and it's great! Here is the recipe below:
Add the following to a bowl:
1 cup flour
1/2 cup table salt
2 tbsp cream of tartar

Mix it all together.

Then add to the bowl:
1 tbsp oil
1 cup of boiling water
** Add your food coloring to the boiling water before putting into bowl

Mix and knead well with your hands. My playdough was quite sticky at first, so I kept adding flour until it was the perfect consistency.
Ready to elevate your play dough table and keep your kids excited & engaged?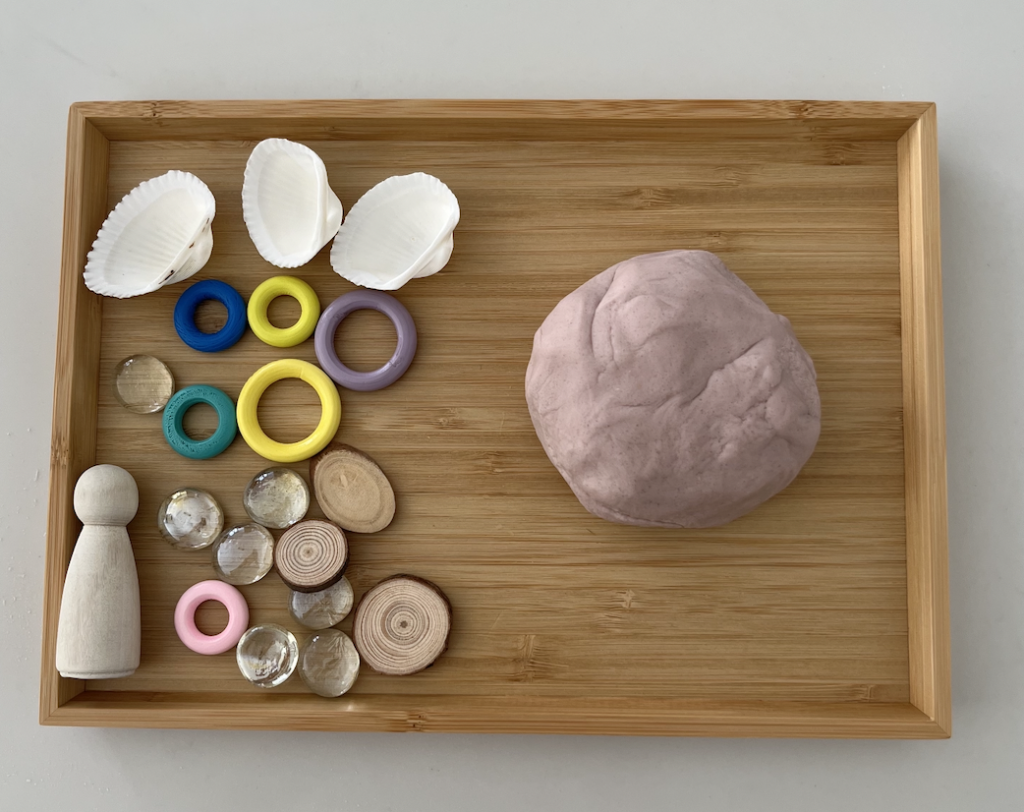 The secret is to add… LOOSE PARTS. Loose parts allow children to show their creativity! Traditional play dough tools and cutters can be expensive. Guess what? You don't need them! Loose parts keep the activity exciting for children and are the more affordable option since you probably have a bunch of loose parts in your home already. Some of my favourite loose parts to use at a play dough table include corks, buttons, popsicle sticks, shells, gems, rocks, pinecones, Lego, peg dolls, wooden letters and feathers.
Play Dough Invitations
Below you will find 3 play dough invitations to try. I recommend starting with a dip tray. Place your play dough in the middle and fill the sections with different loose parts. Put down placemats to create on. These are also great activities to try in the classroom as well.

1. Stamping Using Natural Materials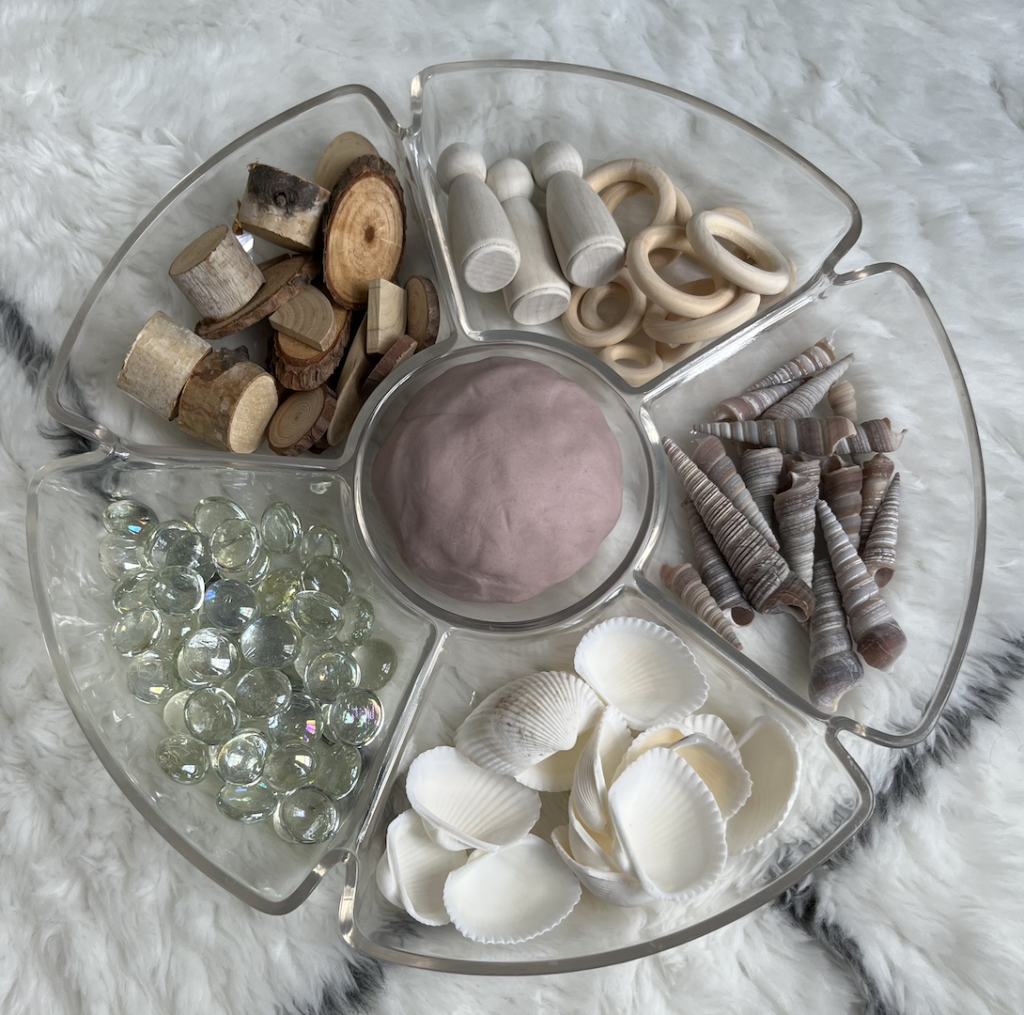 2. Creating Creepy Creatures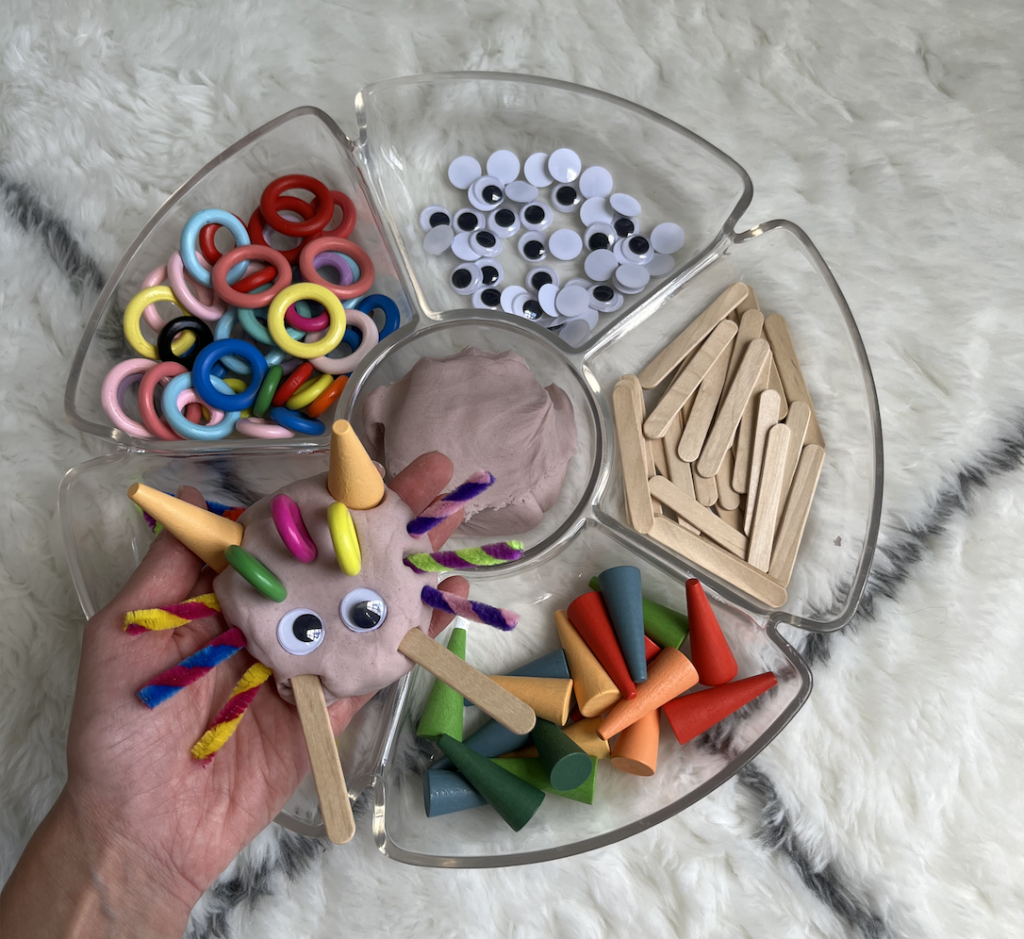 3. Forming Words and Names