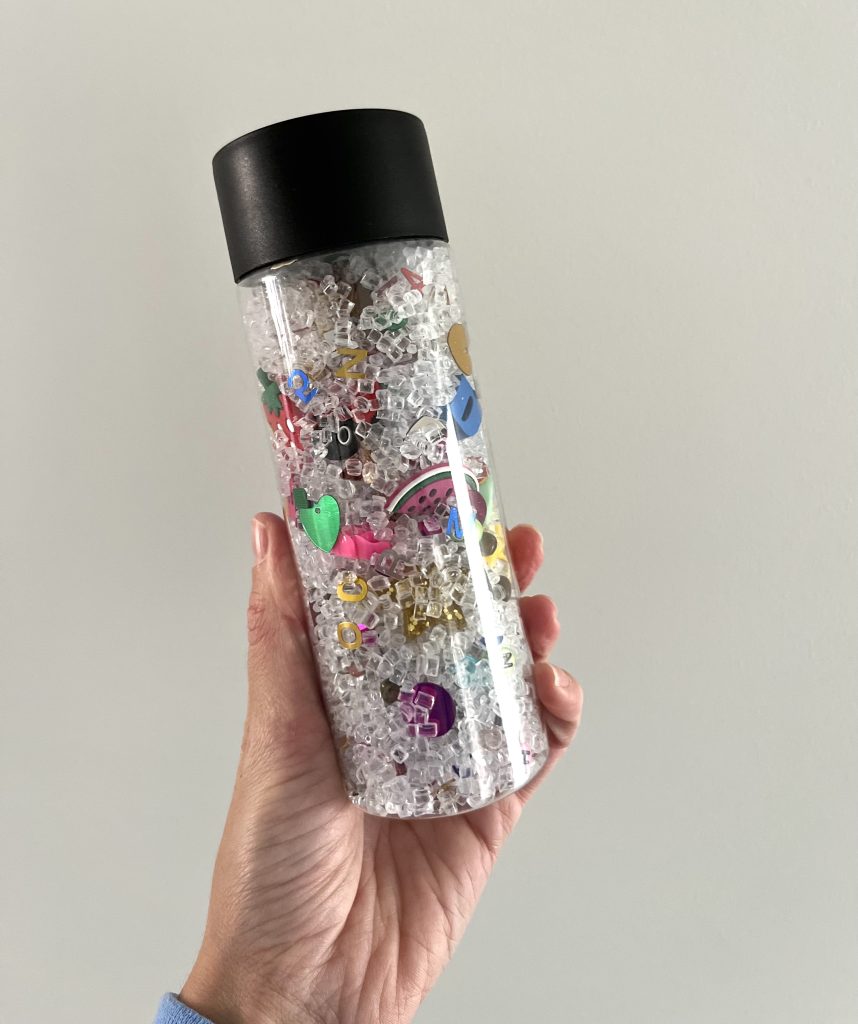 I recently began making I SPY sensory bottles and I have to say, I have become obsessed! My daughter plays with her bottle every day. She loves finding and naming the different objects she sees. It never gets old! We always have our bottles handy especially during transitions, before meal times, when we need a nice and calm moment or during diaper changes. It's the perfect activity for road trips in the car, waiting at the doctor's office, on the plane or at a restaurant. Just pop it into your diaper bag or your purse the next time you head out to keep your child engaged and busy!
How to Use Your I SPY Sensory Bottle
There are a number of ways to use your I SPY sensory bottle. It can be used as a calm bottle when your child needs a mindful minute to decompress and regulate. It makes for an excellent tummy time tool! Lay it on the ground and have your baby reach for it. It may even be the perfect incentive for your little one to reach, grab and crawl towards since the colours and the sounds are so appealing. Your I SPY bottle is a great way to develop language skills and inspire a love for literacy. Here are some questions you can ask your child while exploring the bottle: What do you see? Can you find the red ladybug? Can you find 3 things that are green? How many ducks do you see? What colour is the dinosaur? What letter is this? Can you find the letter A? Your sensory bottle encourages your child to pay attention to detail and allows children to work on skills like letter recognition, number recognition and colour recognition in a playful and fun way.